Cameroon midfielder Gael Ondua has been living in Russia for a long time. He was the only player with a Russian passport who took part in the 2022 World Cup. However, after the tournament, upon returning to Hannover, he stopped entering the field. As a result, Ondua's contract with the German club was not renewed, and since June 30, the player has been in free agent status.
"SE" talked with Gael about the search for a new club, the current level of the RPL, as well as the World Cup in Russia-2018.
Conflict with Hannover? I have no conflicts in my life
– Many are asking you to join the RPL. You've been in Russia for a month now, and you seem to be hinting that you want to stay here!
— Honestly, at the moment there is interest. But soon you will find out, one of these days everything will be official.
– Will it be a Russian club?
– Don't know! Will be announced in the coming days.
– Is it possible for you to be in Spartak, Zenit or CSKA?
"I can't talk about it, but it will be known soon.
— You played in Germany for a long time. Were there any offers from European teams?
– There are proposals from Germany, from other countries too. But first you need to think about everything, choose the best option. We will do this in the coming days. We were waiting for the official completion of the contract. Today I am a free man! I can move on.
Did you say goodbye to Hannover? You had an unpleasant history with the club…
"I haven't said goodbye yet, because I'm still resting. When the issue with the new club is resolved, I will say goodbye to everyone, as I usually do.
– Did you really have any conflict with the club?
— I have no conflict situations in my life. I just do what I love, which is playing football. I'm not lying to you. Both in Russia and abroad, they will also tell you that I have never had conflict situations.
— How would you describe your stay at Hannover?
— I would say that everything was fine. It was in this club that I began to consistently play for the Cameroon national team. You should always be grateful to the club for what it has given you. I am also grateful to Hannover for everything they have done for me.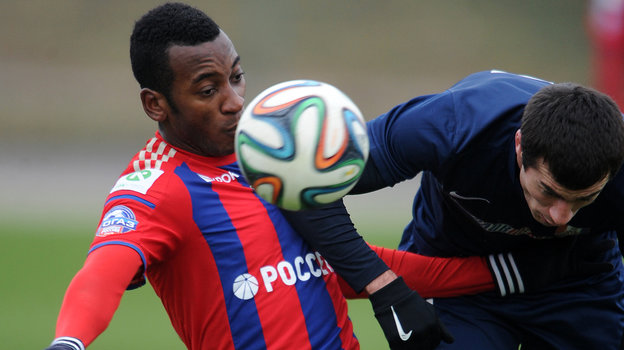 Photo by Alexey Ivanov, SE archive
When I heard that the national teams of Cameroon and Russia could play each other, I got goosebumps
– If, purely theoretically, you find yourself in a Russian club, will they not tell you anything in the national team about this? Will the road to the national team still be open?
– I haven't thought about it yet, I haven't even talked to the national team coach. First of all, I need to decide my fate, and then we will discuss the rest.
– How realistic is it for the Russian team to play against Cameroon in this context?
You know, this is a dream for me. When I heard that our teams could play against each other, I got goosebumps! A Russia-Cameroon match after the situation at the 2022 World Cup would be an amazing option. We'll see if things change in the coming months. We can play well. I would like to see it!
— Have you heard that the government of Cameroon banned playing against Russia?
— No, I didn't.
– Didn't you get this information?
– No … I just know that all the players of the national team would be happy! Because of me, everyone wanted to visit Russia, play against the national team here in Moscow. It would be great for everyone! In general, there are good relations between Cameroon and Russia. I think it will happen. We want this to become a reality.
– You were at the final of the Cup of Russia. Who do you follow the most?
– I followed beautiful football, I also follow, even in Germany, all RPL matches. It was nice to be where people, in spite of everything, came to cheer for their favorite teams.
– Don't you think that in conditions of isolation, Russian football is degrading?
– I can't rate it. Everyone has their own truth. I personally liked everything!
– Many say that the level of the RPL is comparable to the level of the second leagues of the top 5 in Europe. Is it really true?
– Professionals will tell you about this, I'm just a football player. It makes no difference to me where to play, the main thing is to show all my best qualities on the field, to enjoy the game. Football is my favorite job. There are people who are better at answering these questions.
– Who can you single out from Russian athletes?
I don't like to answer such questions. This journalists can single out someone. I believe that everyone shows the kind of football that he can. They are professionals, which means they like what they do.
– Do you communicate with any of the Russian football stars?
– Yes, sure. But now I will not tell you who I communicate with. I have many friends that we grew up playing with as kids. We keep talking no matter what.
– They write that Chalov and Kuzyaev can leave for Europe. Do you think it will work?
— There are many football-related things, I have nothing to do with it. They are talented and great players, they know what to do. I am not an agent, not a specialist, but a footballer.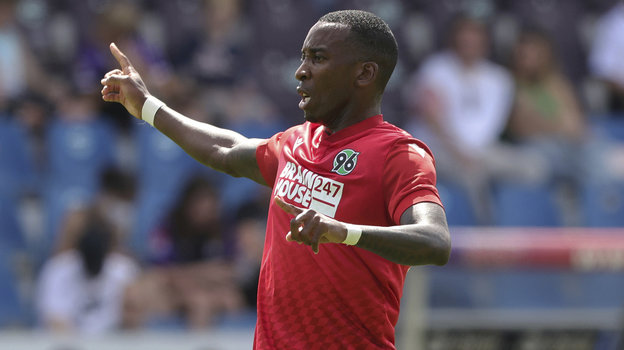 Photo by Global Look Press
I think Russia will still have the World Cup
– Do you admit that someday Russia will be able to host the World Cup?
– Certainly. During the 2018 World Cup, I went to the matches – it was cool! In all cities there were many people from different countries. It's just wonderful! Some of my friends played and talked about the atmosphere. I think that the World Cup will be in Russia. Wait and see.
– Were you at the legendary match for the Russian national team against Spain in Luzhniki exactly five years ago?
Yes, I was at that match! I can't express the emotions I felt then. First of all, no one believed in the passage of Russia. But football is unpredictable. The national team showed it and proved that Russia is a football country.
– What was a significant event for you then: Akinfeev's leg, Dziuba's speech or something else?
– Each player made a unique contribution to that victory. Not only Dzyuba, Akinfeev or head coach Stanislav Cherchesov. All players of the team took part in this. Including the fans of the Russian team showed their support! When I listened to them, I got goosebumps. They love their team. It remains for life, like Euro 2008. In this case, this is the success of the entire Russian team, and not just one person. I would say that this is the success of the Russian people. He created a holiday.
– You are already an older player. Have you thought about playing until the age of forty and beyond, like a conditional Ibrahimovic?
– The main thing is health. If it allows you to play, then you can continue.
My health is good. I hope that this will continue.